Mallard, female
Our Side of the Mountain
is hosting their first ever Explorers Blog Hop. I'm excited to take part because our family enjoys exploring.
I was told there was a beaver at our favorite park, which we call The Duck Pond. So, today after church we went to see if we could find it. It was a perfect outing for this new blog hop.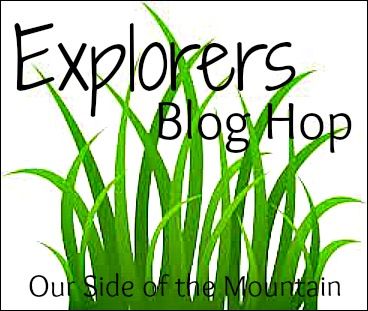 Bufflehead
Mr. T & I chose this guy as our favorite duck of the day.

We watched this squirrel dig up a nut.
Anna's Hummingbird
Mr. T was surprised to see a hummingbird in winter. I told him this species does stay here through the winter.
Great Blue Heron
One of my favorite birds. The kids don't get near as excited as I do when we spot one.

We did end up finding the beaver. Unfortunately, I think it was probably dieing. It was laying near the pond, but out in the wide open grass. It never moved or opened its eyes even though we were standing around it talking. We could see it breathing, so it wasn't dead yet. But, it didn't look well.
The tail and back feet looked beat up.
We watched this duck dig in the mud for food.
We guessed this was a male...
... and this was a female.
American Coot
We voted this guy as having the coolest legs.
This was another fun day exploring The Duck Pond!
To see my other posts about The Duck Pond click
here
&
here
.